Dr. Judith S. Moore, D.O.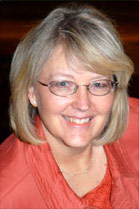 Dr. Moore is Board Certified in Family Practice and in Holistic and Integrative Medicine. She is a graduate of Brigham Young University and attended Western University of Health Sciences for her medical degree. She has been practicing since 1991 and specializes in "difficult to treat" cases. She works with all ages.
Dr. Moore works with women's issues, including bio-identical hormone replacement for both women and men, chronic diseases such as heart disease, diabetes, autoimmune diseases, chronic fatigue, fibromyalgia and other chronic pain syndromes, and children's issues, including ADHD, Asperger's Syndrome and Autism. She practices Osteopathic Manipulative Therapy and is certified in Cranial Therapy, and works with brain and body injuries from auto accidents and other causes.
Dr. Moore is also medical director of Vanguard Center for Neurological Medicine which provides neurofeedback, a form of biofeedback to change unhealthy brainwave patterns.
Dr. Moore is creating her own line of supplements based on years of experience as to what works best for her patients. The first three supplements are available through SpringTree Health.
Dr. Moore is author of the book Healing from the Heart: the Inherent Power to Heal from Within, which can be purchased at the office. She is also co-author of Marie Osmond's book, Behind the Smile: My Journey Out of Postpartum Depression.
There is a growing body of research showing that we can change our brain and our physiology by learning and practicing exercises like the ones we will do in the Mind-Body Skills groups. In our groups, you will have an opportunity to try many different techniques, learn about why they are effective, and practice them at home between sessions. Each participant will come away with an array of self-care practices best suited to his or her individual needs that can be integrated into life in an ongoing way. Come join us to start feeling good about yourself and life. Groups combine education with experiential practice as well as an opportunity for individuals to share their experience.
Dr. Henry Malus — Naturopathic Physician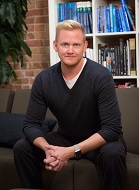 Henry Malus is a Naturopathic Physician specializing in integrative mental health, metabolic disorders, such as diabetes, hypothyroidsm, adrenal fatigue and bioidentical hormone replacement therapy. Dr. Malus also has a special interest in genetic profile testing for individualized preventative care and wellness management.
Henry has over 20 years' experience working in healthcare and during that time, he's developed a working philosophy on what health and healing really are. Dr. Malus works in partnership with his patients and believes that listening to patients' stories is a crucial step towards wellness.
Henry graduated from the National College for Natural Medicine (Portland, Oregon) in 2010, and is currently completing a family practice residency program through his alma mater NCNM and the Naturopathic Education and Residency Consortium (NERC).
Dr. Malus is a member of Physicians for Social Responsibility (PSR), American Associate for Naturopathic Physicians (AANP), Oregon Associate for Naturopathic Physicians, and Utah Association for Naturopathic Physicians (UANP). He is a past member of the International Neuropsychology Society.
More About Us
Testimonials
"My name is Megan, and I am one of the staff here at the Diamond Springs Wellness Center. Before I came to work here my back would hurt me so much that it was impossible for me to sit and work at a computer. The pain was so unbearable that to even stand for any length of time would make it difficult to keep working. I am more than amazed, ASTOUNDED at the Prolozone treatments that I have gotten here. My pain is gone most of the time. I feel like a new person.

I was also a smoker, and chose to take the smoking cessation program at Diamond Springs. Even after the first day of treatments I had no desire to smoke, and have been a non-smoker since that time.

The treatments I have received at Diamond Springs have allowed me to LIVE MY PASSION. There is a feeling when you come into the office that has you not wanting to go. It has such a peaceful HEALING heartfelt feeling. I love going to work!"
Megan Staheli