Jennifer Richardson — Head Medical Assistant
Jennifer was born and raised in Heber City Utah. She graduated from Provo College in 2011. She currently lives in Midway with her family, including her two little boys, Karson and Jaxon. Jennifer has always had an interest in the medical field and loves the work she does at Diamond Springs. "I have definitely learned a lot about alternative medicine." ~ Jennifer

Melanie Tiedemann — Medical Assistant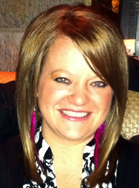 Melanie is a mother to two wonderful girls and wife to an amazing husband. Melanie loves working in this field, growing up she was always trying to figure ways to help those in need. She got the opportunity to go to Haiti and do some community service with the children there. She graduated from Provo College in 2009 as a National Certified Medical Assistant. She is currently attending Utah Valley University, majoring in Nursing. Melanie is the head Medical Assistant here at Diamond Springs Wellness Center where she enjoys making sure the patients come first and leave with a smile.



Tonya Adamson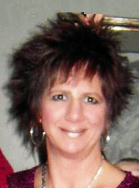 Tonya is a lifetime resident of Utah. She enjoys spending time outdoors, doing whatever the weather permits. She received her degree from MLATC and plans on continuing her education further. She has always truly cared for people and enjoys knowing she can assist others, even if it is just a smile that helps. She has two beautiful daughters the she loves to the moon and back, a husband she adores, and great co-workers.



Tyler Mitchell — Office Manager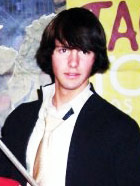 Tyler was born in Logan, Utah and has lived in Utah for most of his life. He has also lived in Argentina and California for 2 years. He has attended SLCC, UVU, and the University of Utah, with an emphasis in Biology, psychology, and Biotechnology. Tyler enjoys traveling, reading, and the outdoors. Midway has been the perfect place for Tyler and his partner. The beautiful forest and open space has been ideal for his two dogs, and the variety of other pets that he has acquired. Tyler and Dr. Moore became close friends in Argentina and have worked together since 2008. He is currently working as the Office Manager for the Diamond Springs Wellness Center, though he works in many facets at the office.
Mandy Blaisdell — Receptionist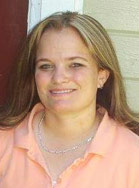 Mandy grew up in Malad, Idaho; and has lived in Utah off and on for a number of years. She graduated from Weber State University with a major in Criminal Justice and a minor in Sociology. Mandy loves the outdoors and so she enjoys her time in the mountains of Midway as a receptionist for the Diamond Springs Wellness Center.






Nancy — Receptionist
More About Us
New Patient Information Packet
Testimonials
"My name is Megan, and I am one of the staff here at the Diamond Springs Wellness Center. Before I came to work here my back would hurt me so much that it was impossible for me to sit and work at a computer. The pain was so unbearable that to even stand for any length of time would make it difficult to keep working. I am more than amazed, ASTOUNDED at the Prolozone treatments that I have gotten here. My pain is gone most of the time. I feel like a new person.

I was also a smoker, and chose to take the smoking cessation program at Diamond Springs. Even after the first day of treatments I had no desire to smoke, and have been a non-smoker since that time.

The treatments I have received at Diamond Springs have allowed me to LIVE MY PASSION. There is a feeling when you come into the office that has you not wanting to go. It has such a peaceful HEALING heartfelt feeling. I love going to work!"
Megan Staheli